Rubber COMPOUNDS
Hercorub's mixing activities serve both customers for rubber compounds and our own vulcanization departments.
The development and refinement of compounds is done by our R&D department in a well-equipped lab.
Mengselontwikkeling 
Compound Development
We have an extensive database of compound recipes suitable for many applications. Based on this, we always try to find a suitable solution that meets the customer's requirements.
If none of these recipes is ideal for the application, we refine existing compounds or design a completely new compound in our own lab.
 Each design process takes place in close collaboration with the customer. We systematically test the progress until we have achieved the result that meets the customer's requirements. 
In addition to commonly used polymers such as NR, SBR, CR, NBR and EPDM, we also offer rubber mixtures based on more special polymers such as FPM, CSM, AEM, ACM, ECO, HNBR, IIR, etc.
We have the know-how to develop both carbon black filled and colored compounds according to international standards, standardized color palettes or simply according to customer expectations.
Ecological regulations such as REACH are always taken into account.
For the development and quality control of compounds, we have our own lab with modern test and measuring equipment and a lab mixer and lab mill for the preparation of small test compounds.
Compound Production
Weighing of fine chemicals is done fully automatically in our new Lawer weighing system. The dosing of black and white fillers and oils is also largely automatic and directly in the mixers.
The entire weighing process and the mixing process are digitally registered and visualized in real-time in our MES software.
Hercorub has a total of four mixing lines: Three mixing lines for carbon black filled rubber mixtures and one for colored rubber mixtures.
These mixing lines are set up independently of each other to avoid contamination.
Our mixers are equipped with open mill with stock blender and fully automated batch-off installations.
We can supply the rubber compounds in several ways: as loose or wigwag stacked sheets, calendered sheets or as extruded strips.
Production of extruded strips takes place on our two vacuum extrusion lines. The endless rubber strips can be produced unfiltered or filtered with sieves up to 180mesh.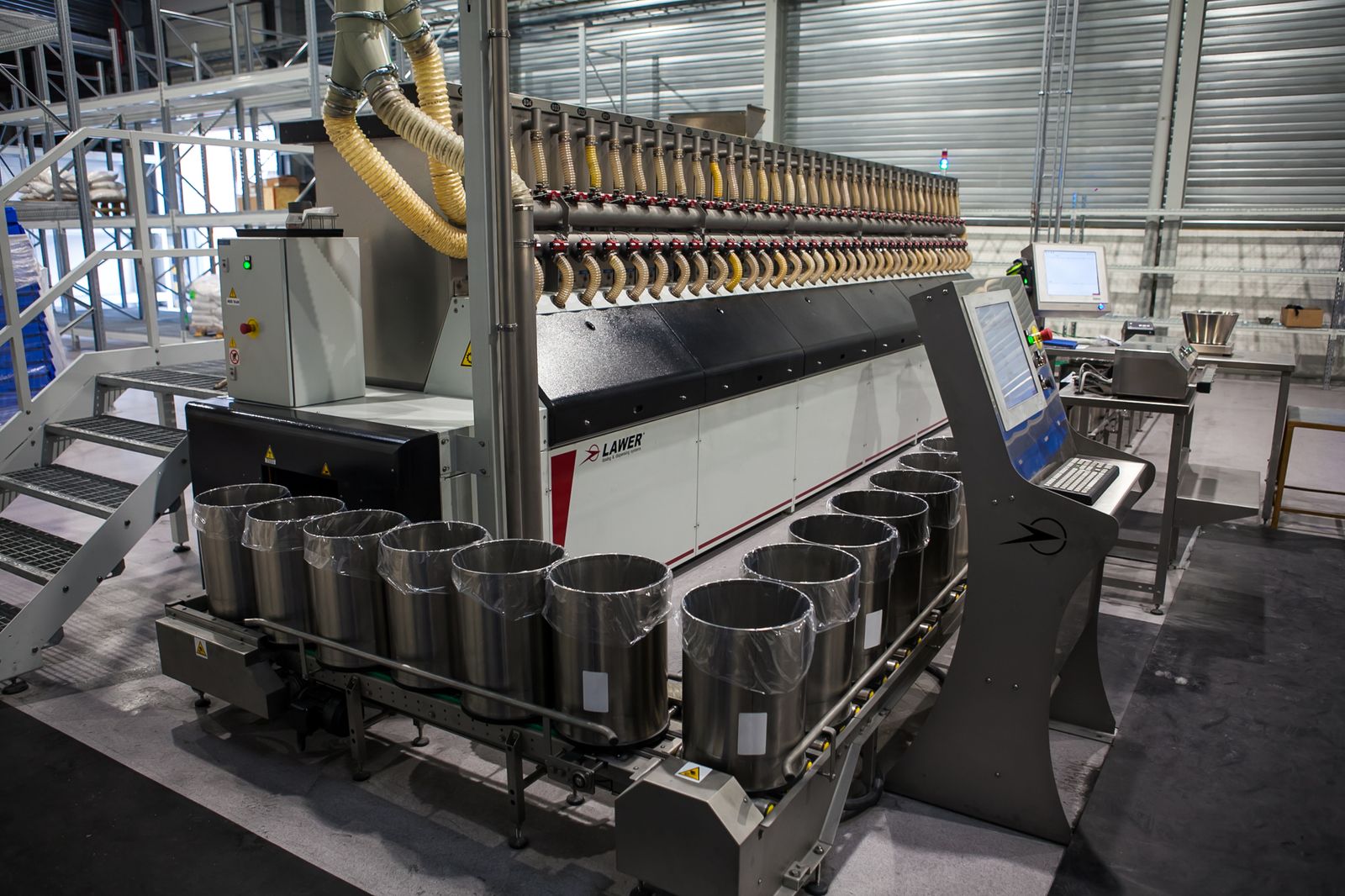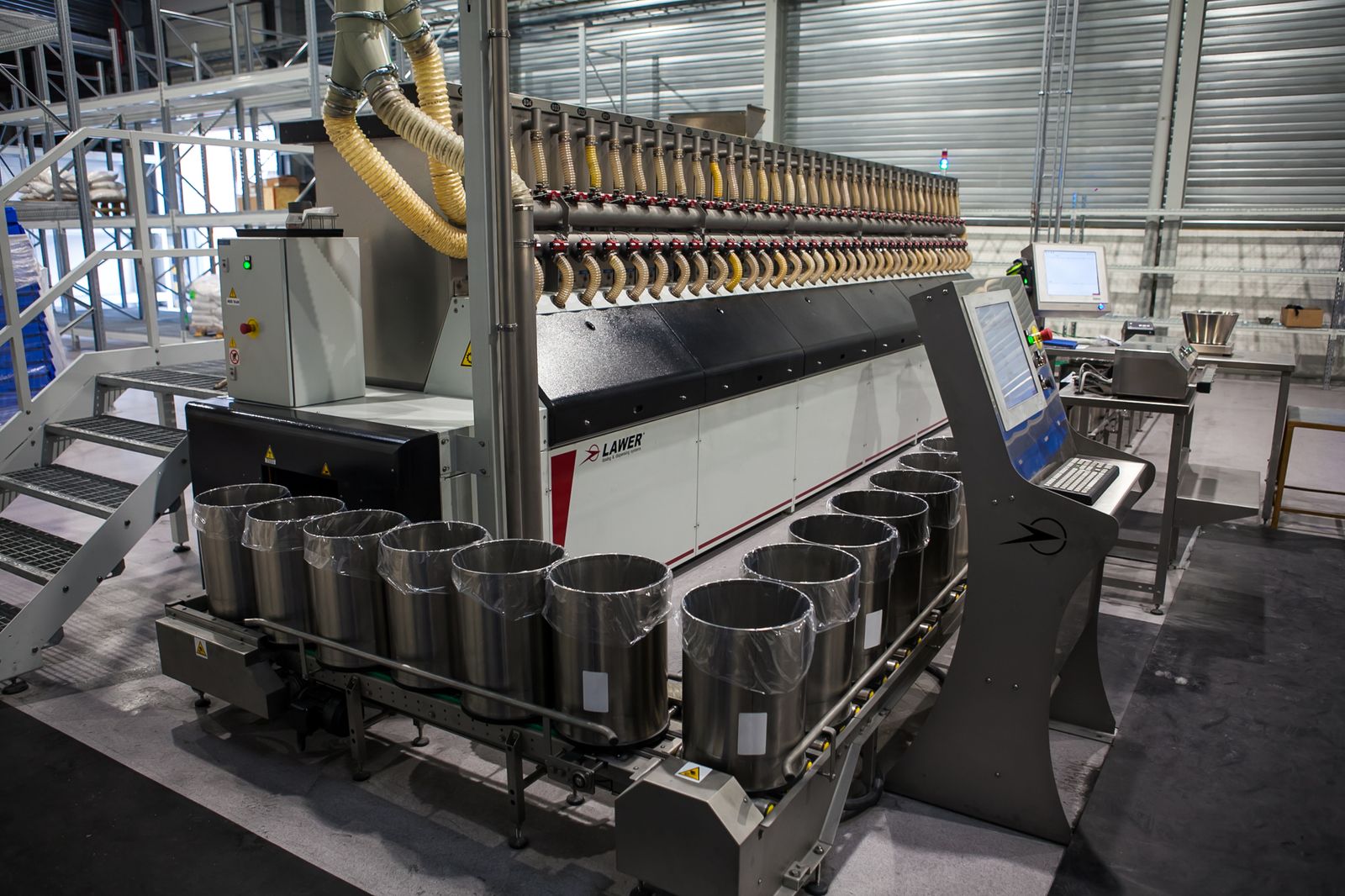 Hercorub at your Service
Hercorub develops and produces customized technical rubber compounds for your industrial application.
Product Groups
NR / SBR compounds
Natural rubber (NR) is the oldest rubber type, but to this day it still accounts for more than 40% of the total rubber production. The high elongation and resilience of natural rubber lends itself perfectly to dynamic applications.
SBR rubber is a synthetic rubber that is often seen as a counterpart to natural rubber. Blends of NR and SBR are widely used to optimize mechanical properties for a particular application.
Our Solution for your Industry
EPDM compounds
Because of its excellent resistance to weather influences such as ozone, UV, rain, heat and cold, EPDM is frequently used in the construction sector and the automotive industry (e.g. window seals) and in the electricity sector (both for insulating, antistatic and conductive components in LV, MV and HV applications).
In addition, EPDM is also frequently used for sealings in drinking water or applications in the food industry.
CR Compounds
Polychloroprene (CR), better known under the brand name Neoprene, is actually an all-round rubber. It has decent resistance to sunlight, oils and mildly aggressive chemicals. In addition, it also has flame-retardant and insulating properties.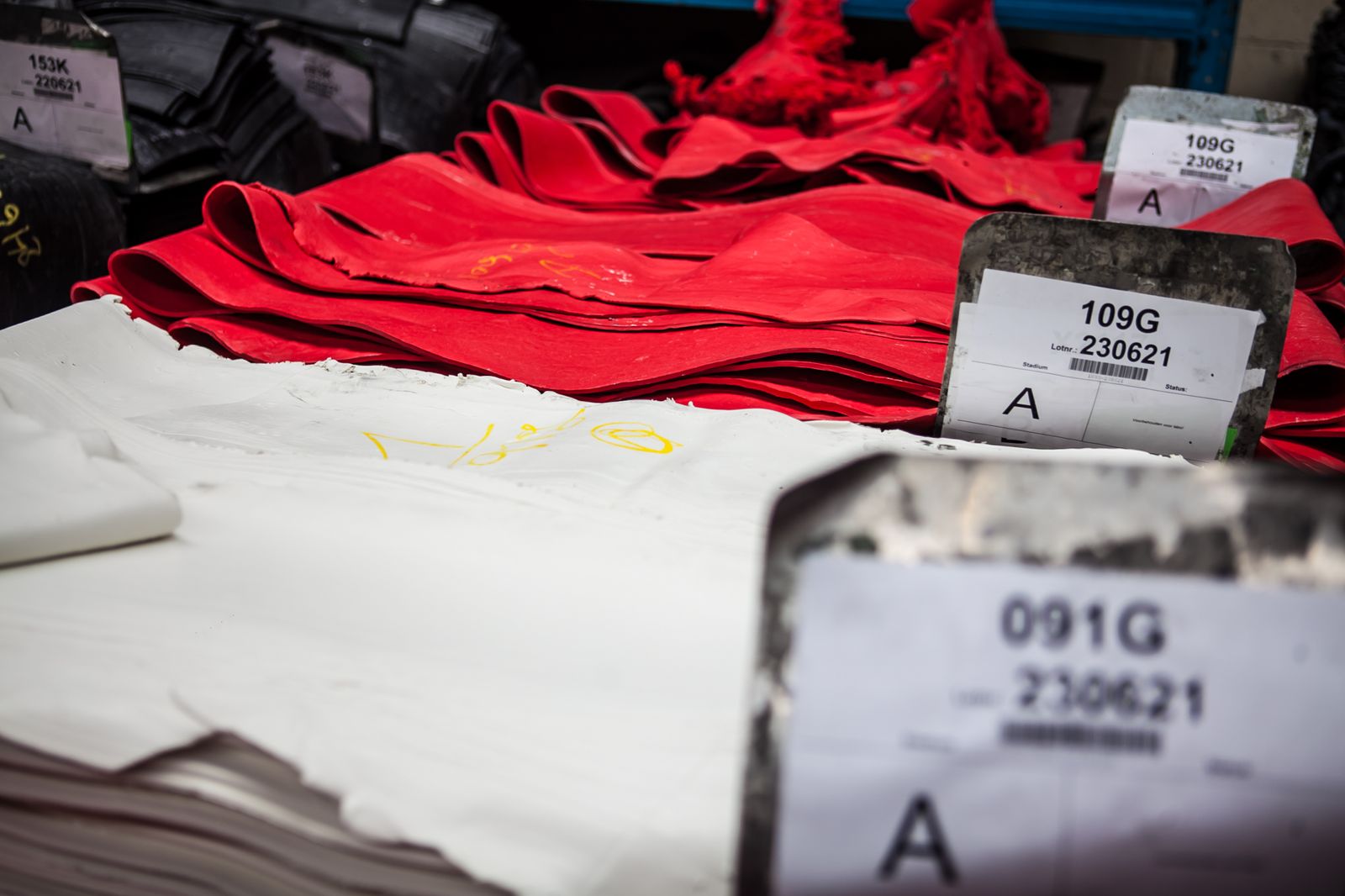 NBR and HNBR compounds
Nitrile rubber (NBR) is mainly used in applications where resistance to oils, greases, hydrocarbons and diluted acids is required.
The properties of NBR are partly determined by the acrylonitrile content. More acrylonitrile improves mechanical properties and resistance to oil and fuel, but increases the glass transition temperature which makes it less suitable for dynamic applications in cold conditions
HNBR (Hydrogenated Nitrile Butadiene Rubber) is used where a standard NBR no longer suffices. It can withstand higher temperatures, higher dynamic loads and is more resistant to a number of oils and greases.
Our Solution for your Industry
AEM compounds
AEM (Ethylene Acrylic Rubber) is mainly used in applications where both oil resistance and good heat resistance are required.
For applications such as engine seals and engine hose pieces, AEM is often a cheaper alternative to HNBR, without sacrificing lifespan.
FKM compounds
FKM polymers (belong to the fluoroelastomers) are significantly more expensive than the more common types. They provide extra heat and chemical resistance.
FKMs can be divided into several classes based on their chemical composition and their fluorine content.
Our Solution for your Industry