In our vulcanization departments we produce rubber products using various production techniques such as injection molding, compression molding and extrusion.
​​​​​​​Every production technique has its specific advantages. Depending on the design, finishing degree, production quantity and material requirements of the rubber product, the most suitable technique is selected.
View our Industries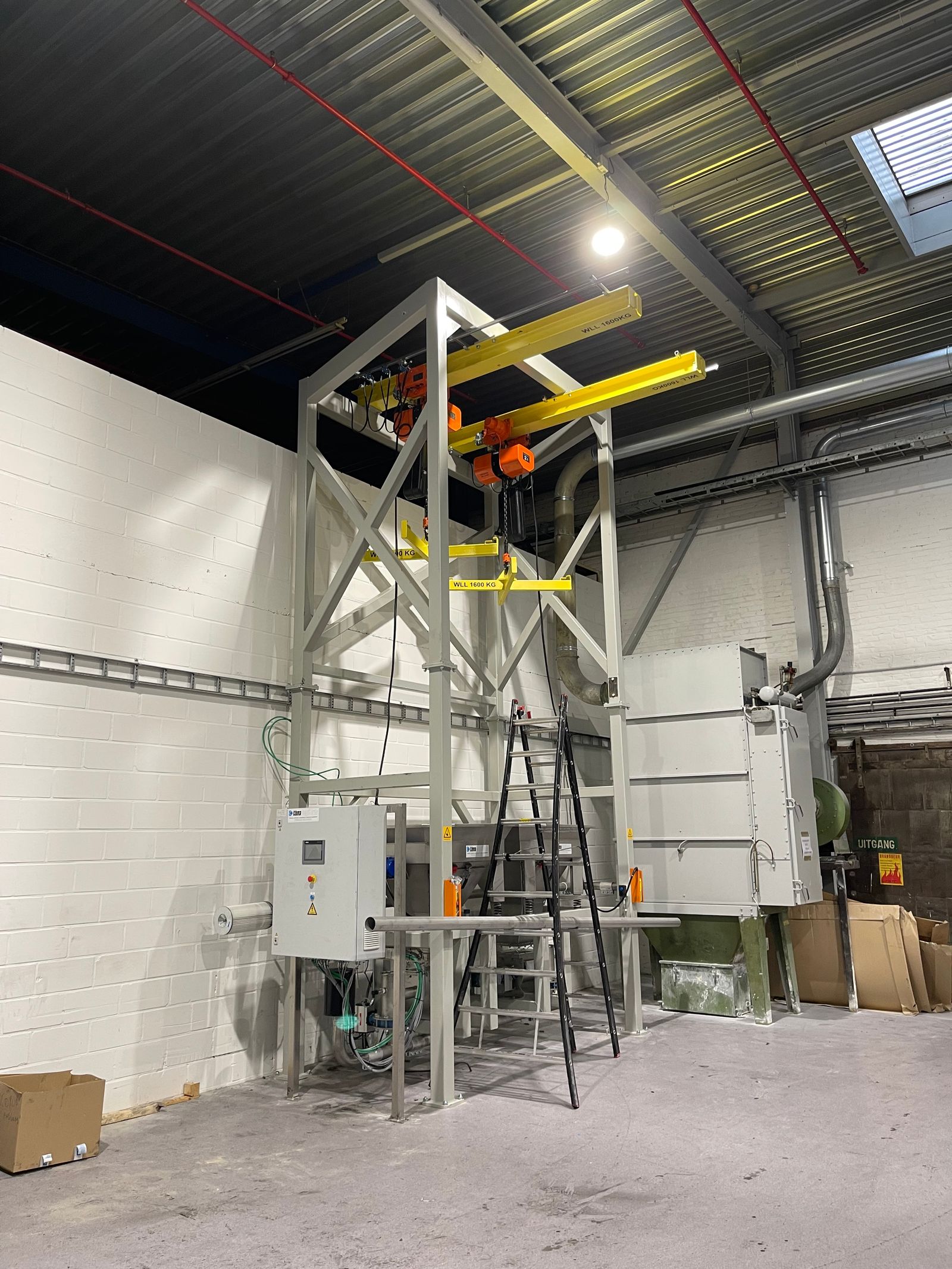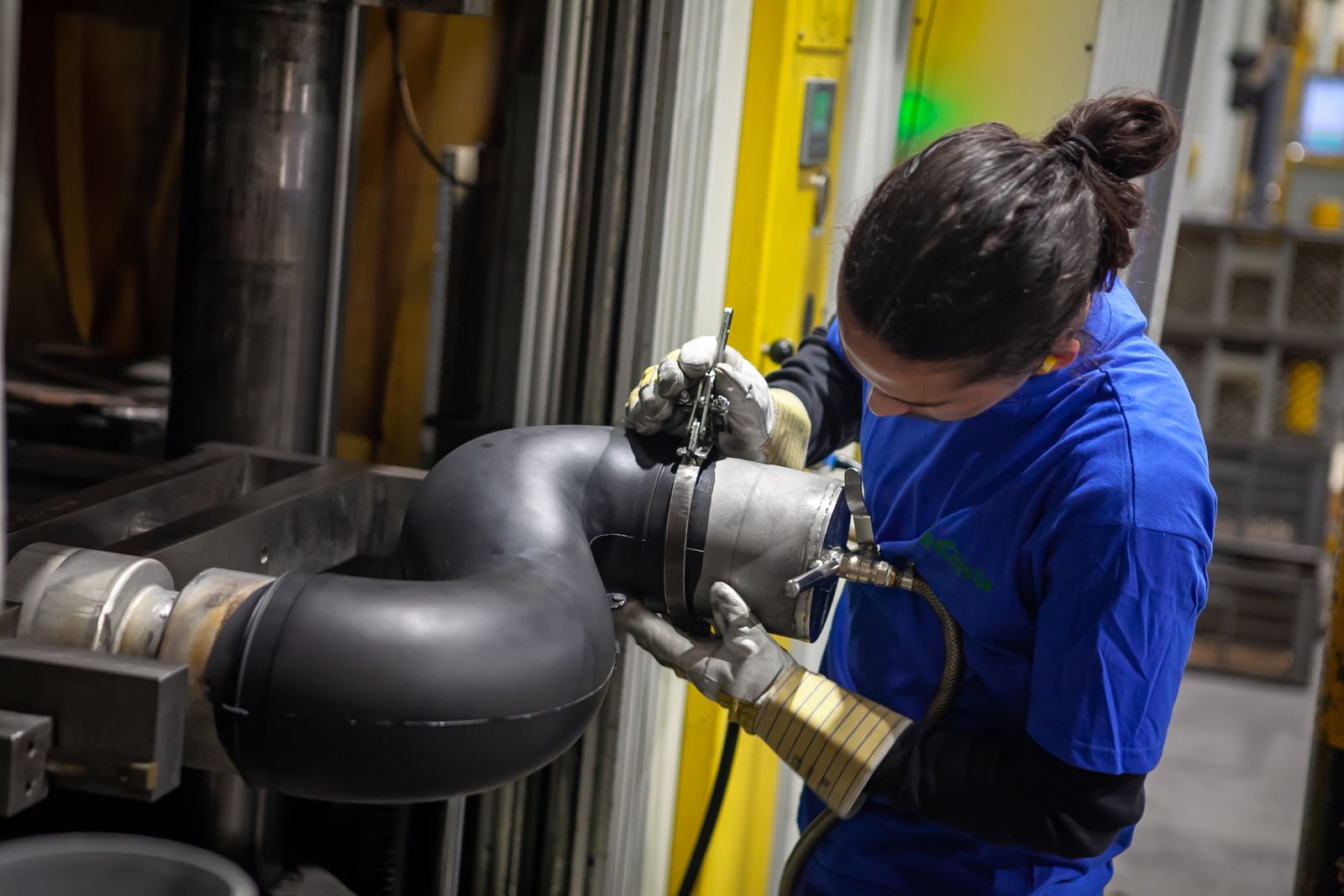 Custom Made Design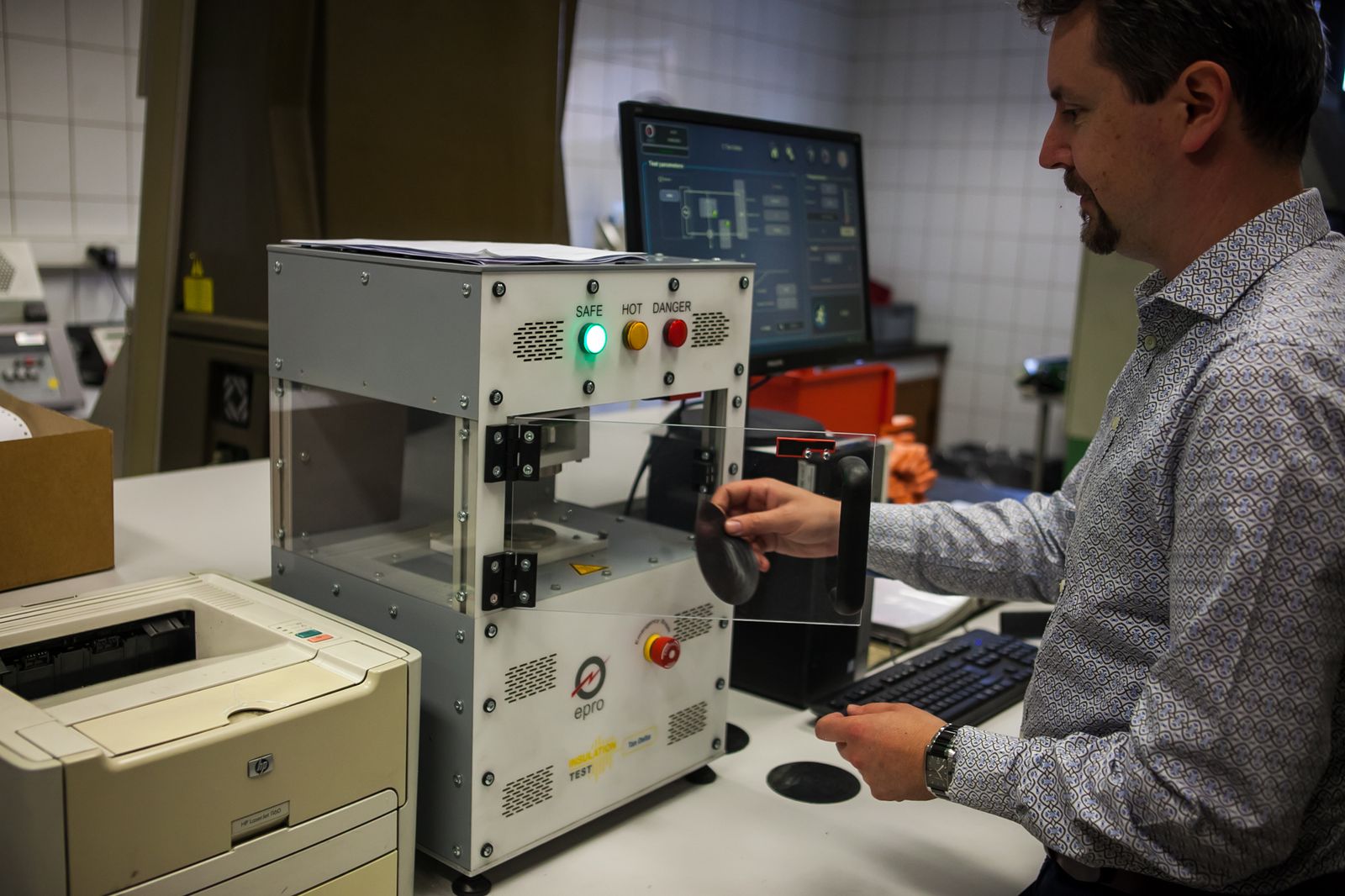 Product Development
Hercorub makes its knowledge and experience available to your technical or R&D department.
During the development and design phase of your product, our engineering department assists in the material selection and design of the product. Aided by our vast experience and knowledge gained in a wide range of industries, we know how to propose the best solution for your application.
Molds are designed by our own engineering department with commonly used 2D and 3D CAD software.
Injection Molding
 Our press department is equipped with about 30 modern injection presses with a clamping force of 50 to 1.000 tons and with injection volumes of up to 24.000cc. We have both vertical machines where the rubber products are manually to semi-automatic demoulding, and horizontal injection machines with fully automated demoulding. By means of a real-time connection of the machines with MES software, we guarantee the technical and statistical control of the vulcanization process.
We can overmold inserts from various materials such as steel, brass, PA, Kevlar and plastic in our rubber products. The vulcanization process ensures perfect adhesion of these materials to the rubber. Chemical bonding layers can be applied to the inserts manually or with our automatic spraying carousel.
All produced rubber products deflashed, checked and packaged in our control department. Thanks to the use of cryogenic deflashing installations, we ensure an optimal finishing grade.​​​​​​​
Product Groups
Our Solutions for your Industry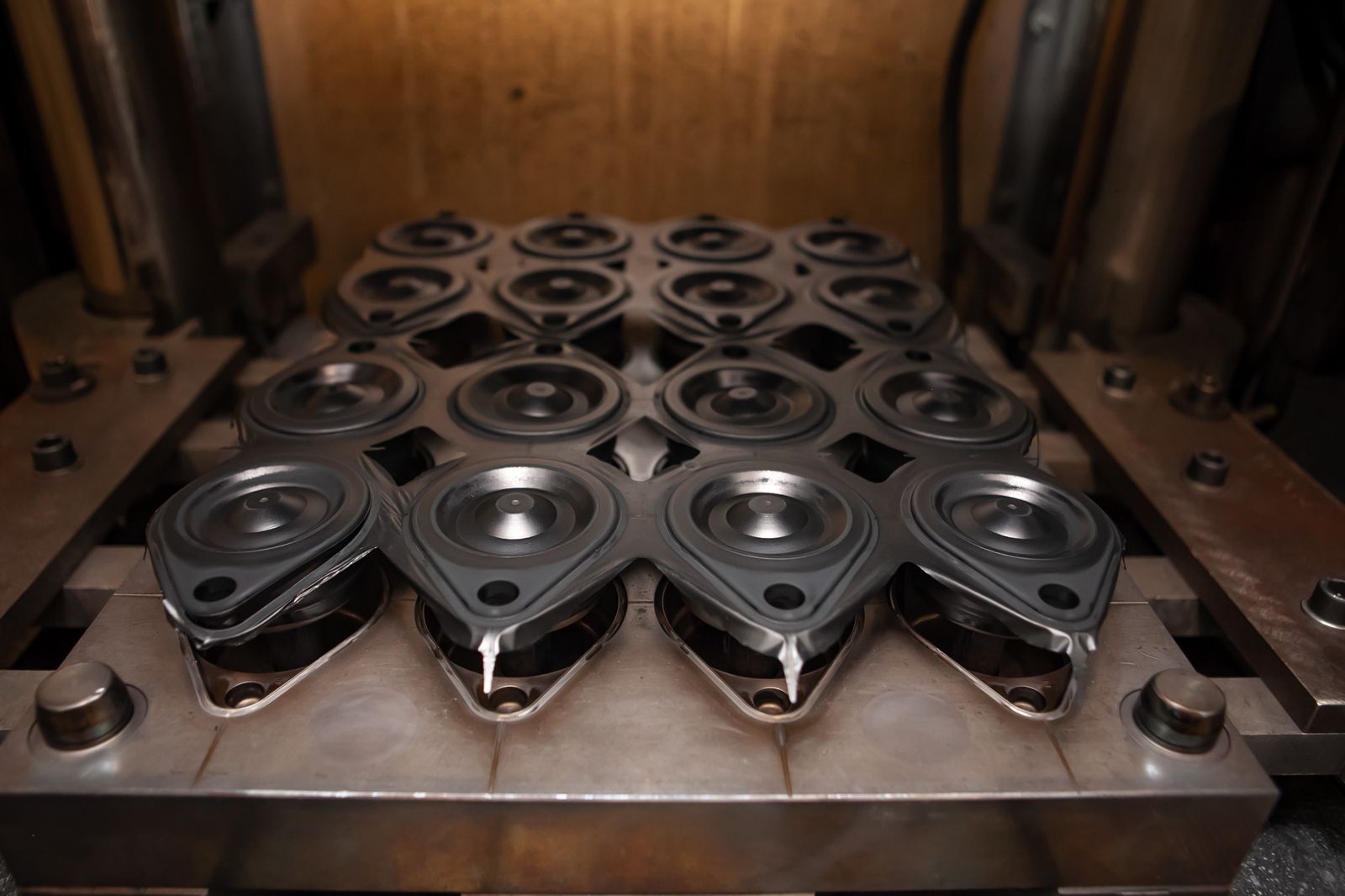 Extrusion and Confection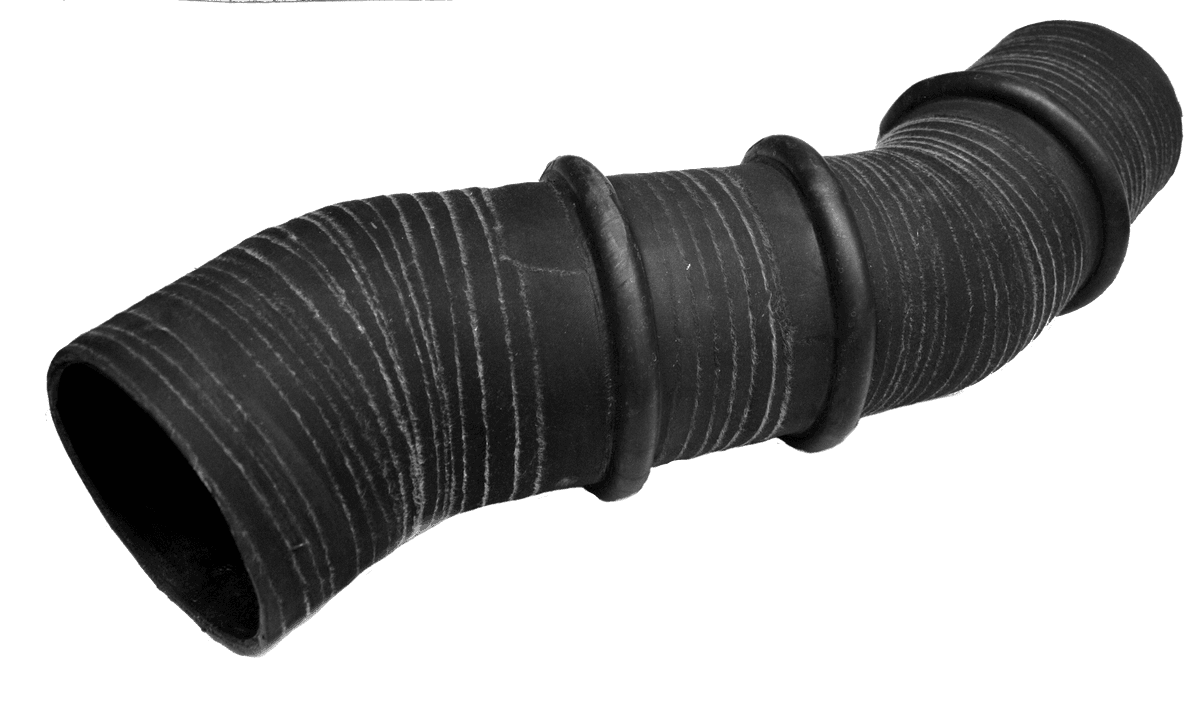 In our extrusion department, profiles are extruded and vulcanized in our continuous LCM line or vulcanized in autoclave. The selected method for vulcanization is based on the gemotry of the profile, the rubber compound and the production size.
Extrusion tools are made in our workshop to keep the lead time of new profiles as short as possible.
The geometry of new rubber profiles is verified on a profile projector. A dimensional and visual check is also carried out during the series production of profiles.
According to the customer's wishes, we supply extruded profiles both on  roll and cut to length.
It is possible to connect these profiles to endless seals or with corner vulcanization to the desired size by means of hot vulcanization or gluing.
In this department we also manufacture specific parts such as rubber elbows, hoses and bends, whether or not reinforced with fabric or a metal spiral. These pieces are built up manually and then vulcanized in autoclave.
For straight hoses, a ground smooth finish is also possible.
Product Groups
Our Solutions for your Industry
Product Groups
Solid Rubber Molded Parts
In many applications, standard rubber components or compounds don't offer the desired or optimal solution. In this case, our R&D and engineering departments work out a design in close collaboration with the customer that meets the requirements in terms of both design and material selection.
Rubber-to-Metal Bonded Parts
Overmolding of one or more (metal) inserts into a rubber product is also a common technique. During the vulcanization process, a very strong bonding between the inserts and the rubber is achieved.
Hercorub has a carousel spray booth to provide these metal parts with the appropriate bonding layers.
Parts made of other materials can also be overmolded in the rubber product, such as wheel centers made of polyamide, Kevlar fabric inserts and wear-resistant ceramic tiles.​​​​​​​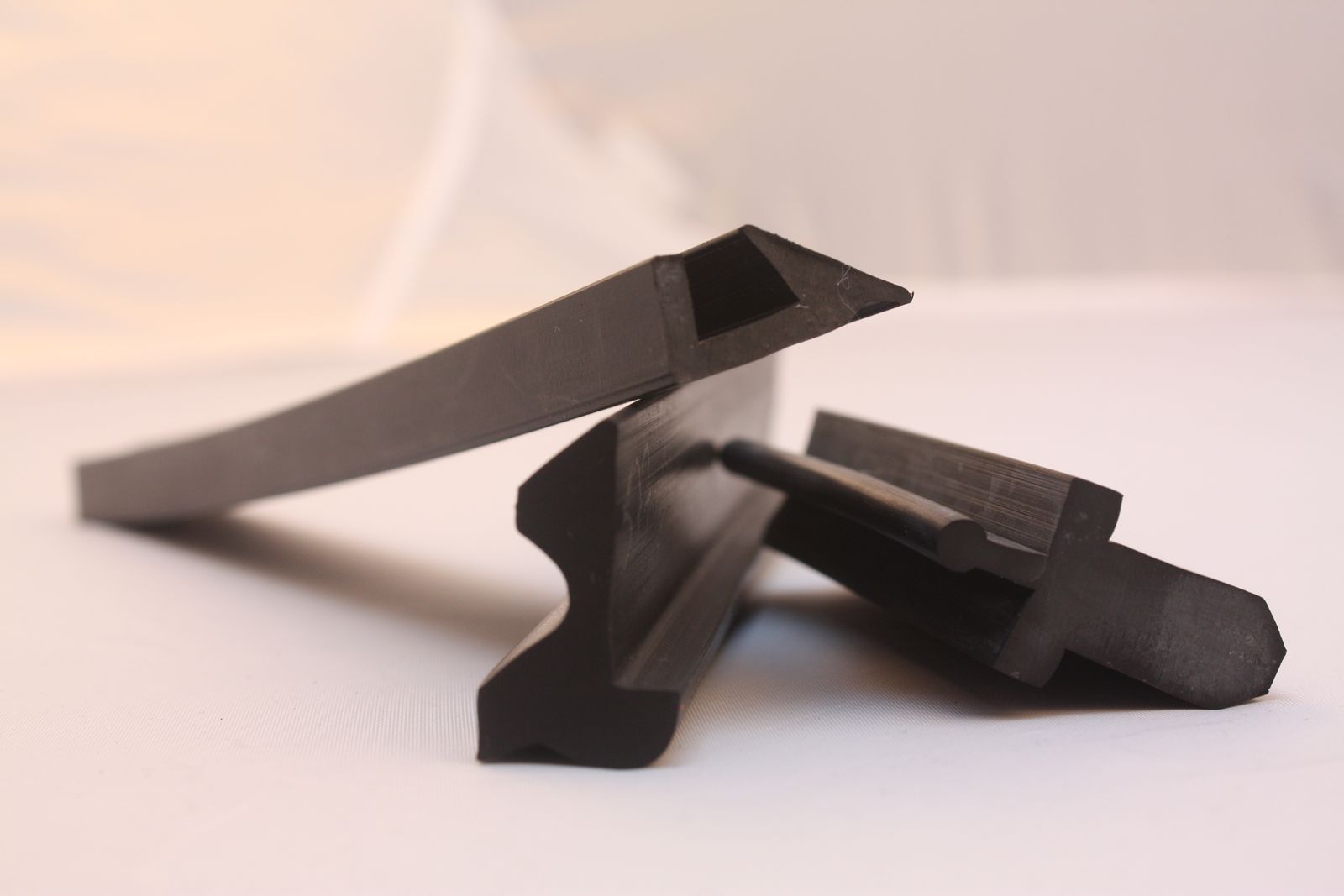 Extruded Profiles
Custom-made extruded rubber profiles are widely used in all sectors:
↵
↵
Sealing profiles for windows and doors in housing and cabin construction;

Acoustic or mechanical damping strips
Gate seals
Endless vulcanized seals for large filter installations